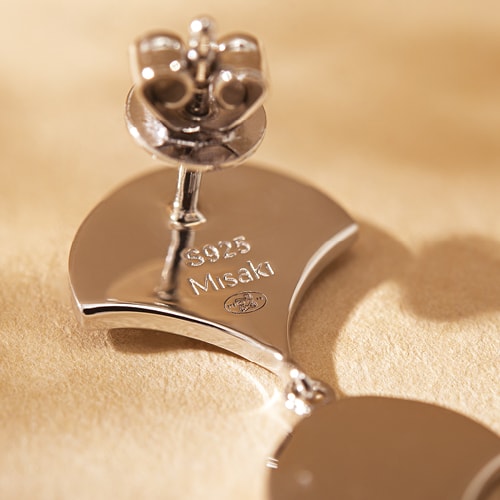 Hallmarks.
Our jewellery is hallmarked, including the following identification marks:
• S for silver
• 925, showing the composition of the alloy (92.5% pure silver) • Our Misaki hallmark
• Sizes 50 to 58 for our rings
Our hallmark is our mark of liability and has been validated by the Customs Authority Guarantees Office.
Our hallmark is a simplified depiction of our New Dawn ring, one of our signature creations.
The Customs Authority Guarantees Office has granted an exemption from hallmarking for certain pieces due to their delicate, easily damaged surfaces. However, we hold all of the guarantee certificates in case you ever have any questions at all about your jewellery.