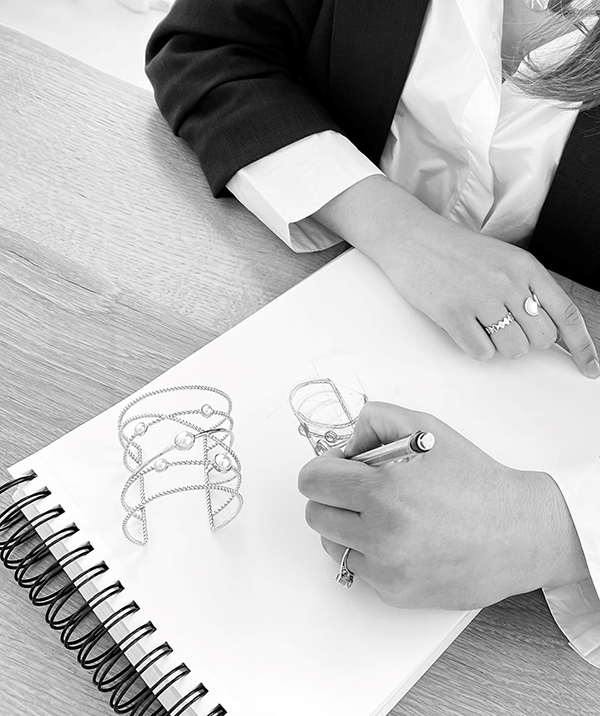 All of our pieces are unique creations conceived and designed in Monaco by Camille and Axelle working in partnership.
From the simplest ear studs to the most intricate necklaces, all of our pieces are exclusive creations by Misaki Monaco.
For Camille and Axelle, it all begins with inspiration, an idea, a movement, a subject, which is then turned into a mood board that condenses a mindset, a desire, an artistic choice.
The first sketches take shape and are then worked up into a technical drawing and finally a 3D design which can be used to refine the proportions and ensure the overall balance of the piece.
No product is purchased ready-made.
Prototyping is then carried out internally and by the manufacturers who support us, until Camille and Axelle approve pre-production.
Our creations are then made by craftspeople who are experts in their field and who have been working with Misaki Monaco for 30 years.
The pearls and other materials used in each piece are sourced primarily from Asia.
The piece is then worked on by an expert depending on the type of material selected.
Stringent quality control is applied at every stage of the manufacturing process.
Rhodium or gold plating (between 1 and 3 microns) is then applied to all of our jewellery, on a base of 925 silver, steel or brass.
Our jewellery is set by hand.
The materials are carefully selected to be the perfect match for our designs.
We take particular care when choosing our pearls and their colours.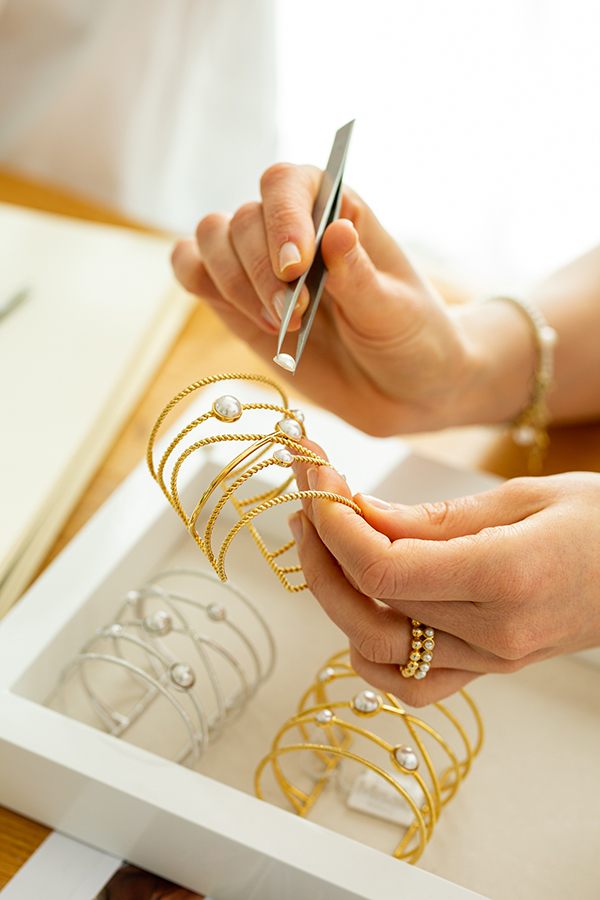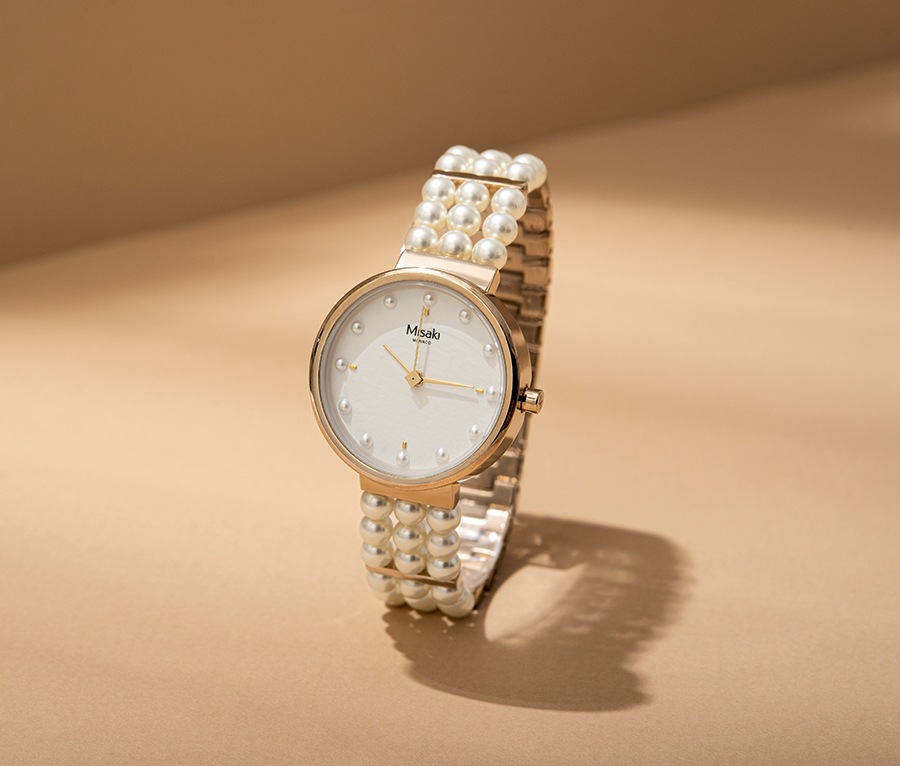 Misaki Monaco WRISTWATCHES.
In reviving the beauty of pearls to rewrite the rules of classic watchmaking, Misaki Monaco watches boast a touch of timeless elegance and charm.
They are all designed by Camille and come with a strap of handmade pearls crafted with unique expertise.
Our casings are all made from gold-plated stainless steel and we only use quartz movements.
Casings may be embellished with white crystals or cubic zirconia, as is the case with the Ella watch, for example.
On the Nina watch, mabé pearls – or half pearls – are used to highlight the positions on the watch face.
The pearls used on the watch straps are specially treated to ensure that they are durable and wear-resistant.