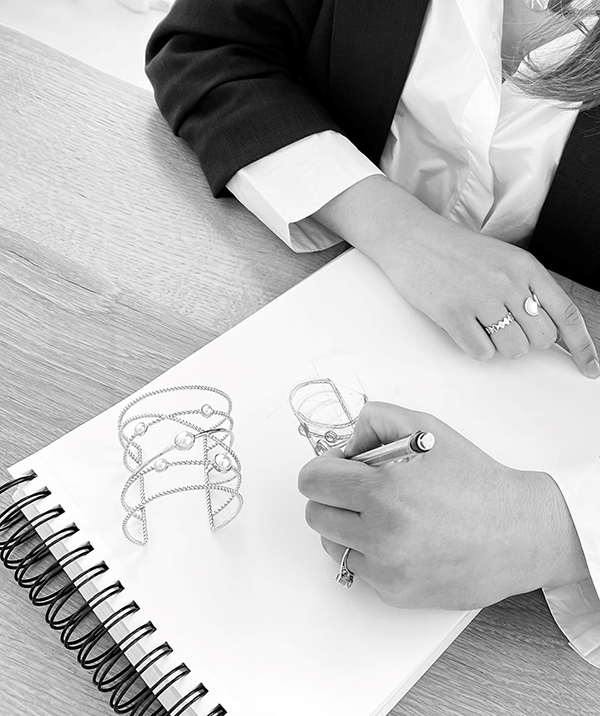 All of our pieces are unique creations conceived and designed in Monaco by Camille and Axelle working in partnership.
From the simplest ear studs to the most intricate necklaces, all of our pieces are exclusive creations by Misaki Monaco.
For Camille and Axelle, it all begins with inspiration, an idea, a movement, a subject, which is then turned into a mood board that condenses a mindset, a desire, an artistic choice.
The first sketches take shape and are then worked up into a technical drawing and finally a 3D design which can be used to refine the proportions and ensure the overall balance of the piece.
No product is purchased ready-made.