Pearl is the very essence of the Misaki Monaco brand, and this precious, rare and noble material is enhanced by our contemporary, unique designs.
We offer two different ranges:
one line of jewellery using cultured pearls, and another featuring handmade pearls.
For our cultured pearl jewellery, we use precious metals such as rhodium- or gold-plated silver.
All of the pearls selected for Misaki Monaco jewellery meet AA-grade standards of quality.
Producing cultured pearls starts with a natural process, in which a quartz nucleus is inserted into the oyster.
Over time, the molluscs create a series of layers of nacre, or mother of pearl, around the nucleus, which then becomes a real pearl.
Cultured pearls come in many different forms, and it is important to select them carefully according to their various specific features, including shape, size, colour, lustre and surface of the nacre.
This is why each pearl is unique.
Our cultured pearl jewellery designs are based on delicate, ultra-feminine shapes.
These lines make up around 30% of our total range, because we are very aware of the environmental impact of cultured pearls. As a result, we've opted for carefully controlled production and small volumes.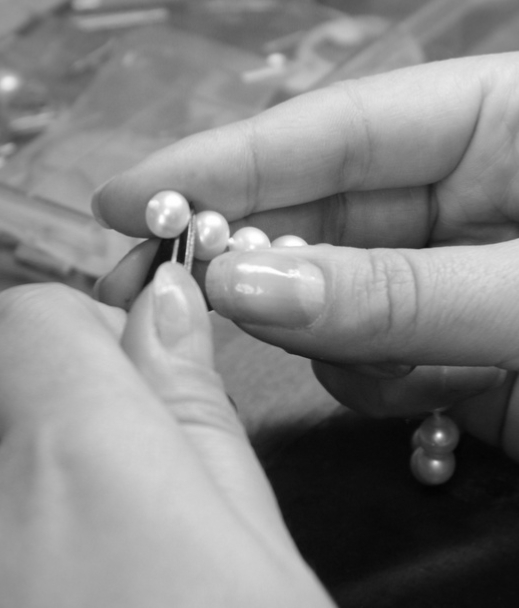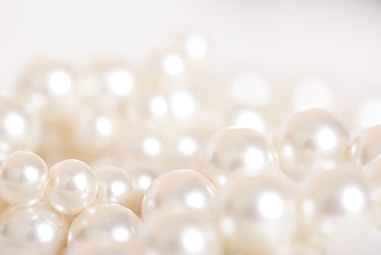 Cultured freshwater pearls
Freshwater pearls are cultured in mussels and oysters found in rivers and lakes.
They come in a wider variety of natural colours: white, pink, peach and purple.
These high-quality pearls have a solid mother-of-pearl layer, which makes them extremely durable and wear-resistant.
Freshwater pearls are also cultivated in lakes and rivers in China, as well as in Lake Biwa and Lake Kasumigaura, both in Japan.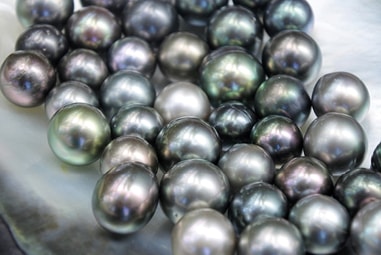 Tahitian pearls are the rarest and therefore most expensive type of pearl.
Black Tahitian pearls are made from the nacre secreted by a specific type of oyster, the Pinctada margaritifera. The species is cultivated primarily in Polynesian lagoons.
The water quality and the environment in which these pearls develop create incredible colours, making each one unique, with various hues of purple, blue, green, khaki and through to black, hence why they are often known as 'black pearls'.
Misaki's Tahitian black pearl collection consists of Set No. 4, made from silver plated with 18-carat gold (5 microns).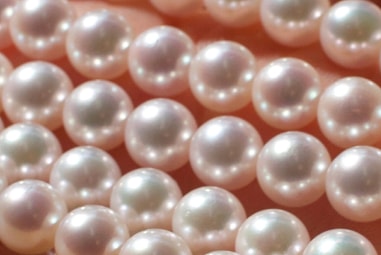 Akoya pearls come mainly from shallow waters off the Japanese coast and are produced by the Pinctada fucata oyster. They are particularly renowned for their sparkling lustre and iridescence.
Set No. 4b is crafted with Akoya pearls and 925 silver.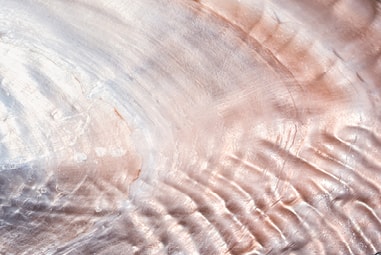 The inner coating of a shell full of iridescent tones. It also coats all types of cultured pearls.
Making use of it requires expertise based on a painstaking, rare technique.
Handmade pearls make up 65% of our entire range.
They come with a certificate of authenticity as Xtreme Lustre imitation pearls, thanks to a partner with more than 60 years of experience in Osaka (Japan) and Vietnam.
These are glass pearls crafted using unique expertise whereby the glass pearl is coated, by hand, with successive layers of synthetic iridescent mother-of-pearl.
A long, painstaking process is employed to achieve a series of superimposed layers, resulting in pearls that boast a brilliant lustre.
Handmade pearls sometimes surpass the brilliance of cultured pearls due to a unique, controlled process that uses Super High Lustre (SHL) technology.
The variation in colours contributes to the jewellery's sense of playfulness, as well as its brilliance and resistance to impacts. This gives Misaki Monaco the opportunity to create extensive collections of necklaces, pendants, earrings and bracelets by combining glass pearls with materials such as resin, ceramics, stones and zirconia.
We marry handmade pearls with rhodium- or gold-plated stainless steel or brass, or sterling silver.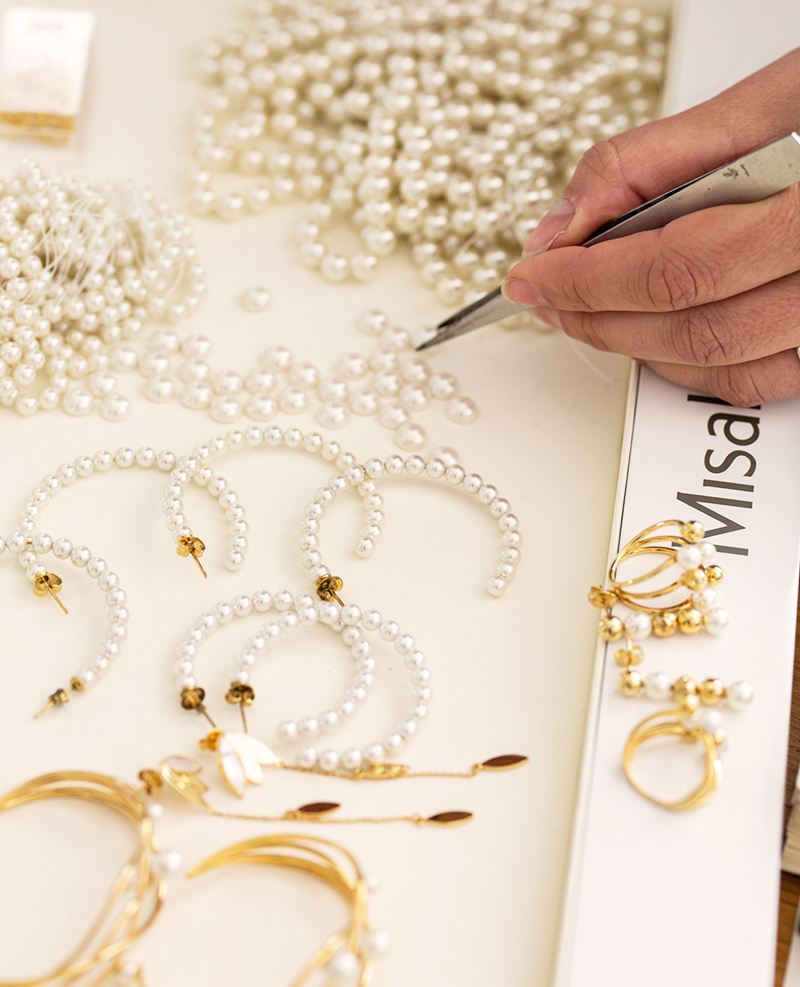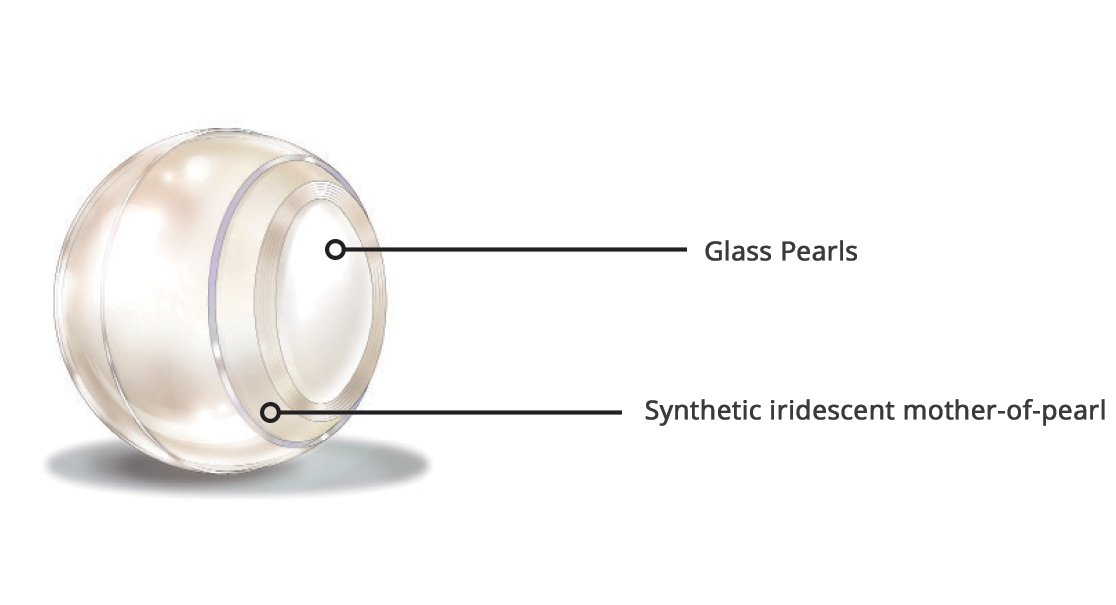 Main features of Misaki Xtreme Lustre pearls:
- All Xtreme Lustre pearls boast outstanding lustre and brilliance.
- Experienced technicians control the shape and size of the pearls.
- All pearls are subjected to a rigorous quality control process.
- Pearls are finished with a protective coating to prevent damage from perfume.
Misaki uses either a quartz or a ceramic nucleus. No plastic is used in this signature process.
How much do you know about the metals and materials
used to make your jewellery?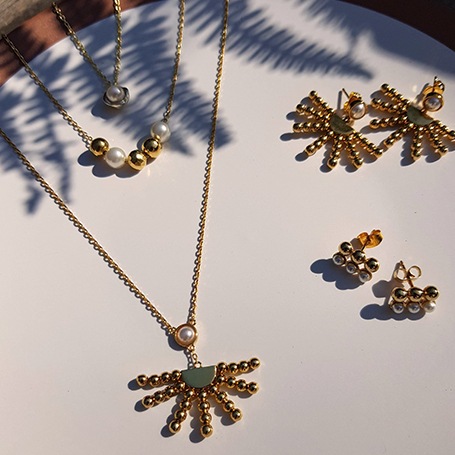 925/000 SILVER: 925/000 silver is used in jewellery and costume jewellery.
Also known as sterling silver or 925 silver, it is an alloy containing a minimum of 92.5% pure silver, to which other metals – most commonly copper – are added.
All of our sterling silver jewellery bears a hallmark guaranteeing the silver content.
This can be found on the inside of watch bows, on the inner part of rings or on earring posts, so that it does not impair the look.
316L STAINLESS STEEL: A hypoallergenic steel which is also known as 'surgical steel'.
BRASS: A ductile, malleable, gold- or silver-plated alloy composed primarily of copper and zinc.
VERMEIL: A sterling silver piece plated with a layer of 18-carat gold at least 3–5 microns in thickness.
18-CARAT GOLD PLATING: The 18-carat gold plating applied to selected metals such as brass with a minimum thickness of 3 microns.
GOLD PLATING: Plating of 14, 16 or 18-carat gold, at least 1 micron thick.
RHODIUM PLATING: A rare, noble metal from the platinum group, rhodium is applied to 925/000 silver pieces to add sparkle and slow the natural process of oxidation.
ROSE GOLD PLATING: Where jewellery is covered with an ultra-thin layer of rose gold. Metals that can be plated with rose gold include stainless steel, brass, nickel, copper and silver.
IP GOLD PLATING: A process in which electrolysis (the passage of electric current through a gold solution) is used to colour metal gold by fixing the precious metal onto the base metal (brass or steel).
HAMILTON GOLD: Hamilton gold is brass to which a small amount of gold has been added. Its name comes from the fact that pieces to which this plating has been applied are a similar colour to the Hamilton gold watch colour, which was hugely popular with watch manufacturers in the 1960s and 1970s. We use this primarily for our Misaki Monaco watches.