The very essence of the Misaki Monaco brand, the pearl, a noble, precious and rare material, is sublimated through our contemporary and unique creations.
Through the collections, we distinguish two lines of creations proposing a line of handcrafted pearl jewelry and a second one in cultured pearls.
Our creations match all types of materials with elegance and creativity. Whether by the use of precious metals, brass, mineral materials or crafts: our pearl jewelry explore forms and associations, through games of overlays or interlacing that contribute to all their originality and diversity ...
Translated with www.DeepL.com/Translator (free version)
The cultured pearl is originally produced by a natural process, whereby a quartz nucleus is inserted into the heart of the oyster. Over time, the mollusks build up successive layers of nacre around it, which later form real pearls.
There are all kinds of cultured pearls that must be carefully selected according to their different specificities:
Shapes
Sizes
Colors
Lustres
Surfaces of the mother-of-pearl
This is why pearls are unique.
Our cultured pearl jewelry lines reveal delicate shapes and offer a subtle and elegant design that reveals femininity.
We combine our cultured pearl jewelry with precious metals such as rhodium-plated silver and gold-plated silver.
Translated with www.DeepL.com/Translator (free version)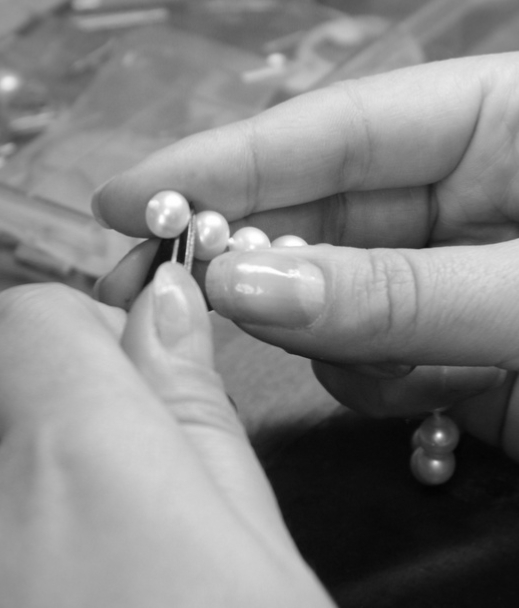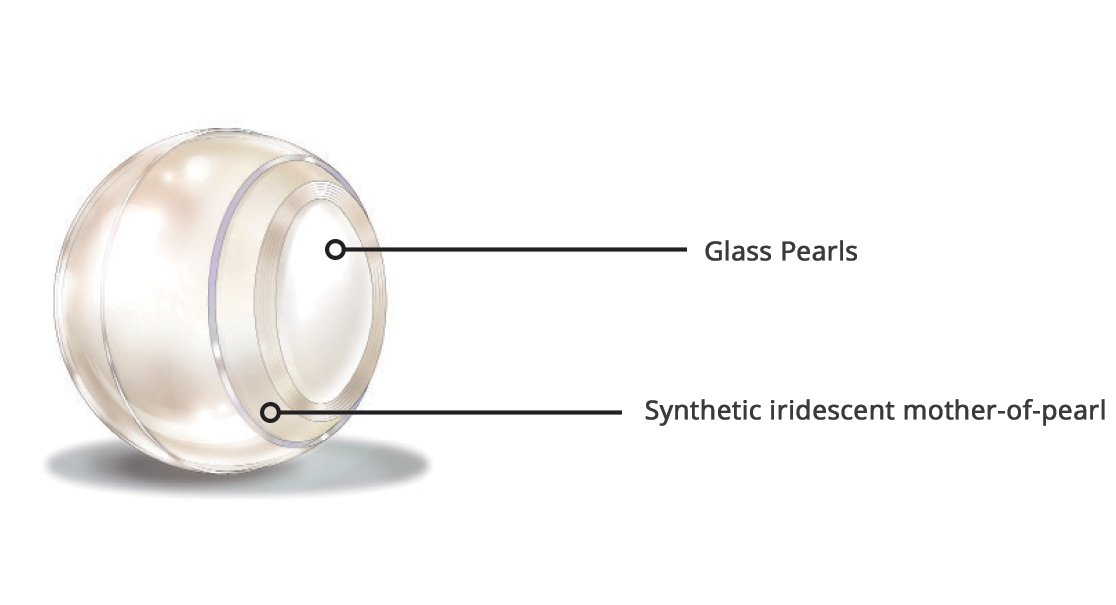 These are pearls with the appearance of fine pearls or cultured pearls.
Our handcrafted pearls are created from a glass bead and are pearly by hand. A long and meticulous process is used to obtain successive layers that are superimposed, giving birth to beads with a timeless brilliance.
These pearls offer a luster and brilliance sometimes superior to cultured pearls due to a controlled process. Our line of handcrafted pearl jewelry is contemporary and graphic in design. We combine handcrafted pearls with rhodium-plated or gold-plated brass or stainless steel.
The diversity of colors contributes to the fantasy of the jewels and their brilliance, as well as their resistance to shocks, thus offering Misaki Monaco the opportunity to create wide ranges of necklaces, pendants, earrings and bracelets, fruits of the combination of glass beads and materials such as resin, ceramics or stones (druzzy and blue sandstone).
Translated with www.DeepL.com/Translator (free version)